Bending Notes on the Harmonica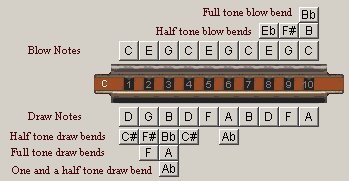 My Resume and Some Cool Links
Don Collier Resume - CV, web page
Don Collier Resume - CV, Word version
U92 Memphis Jazz Free Online
great jazz listening, imo
Massive Internet Daily Rosary 10am Eastern USA
Live from MaryTV.tv with messages from Our Lady of Medjugorje
Free Radio, TV, Other Cool Sites
TPD Feed
scanner
Sonrise Morning Show
Sacred Heart Radio (free online)
Immaculate Heart Radio 1310AM Phoenix
National, and AZ,CA,NM internet radio program feeds.
Catholic Relief Services
Your donation to Catholic Relief Services will feed hungry families, provide health care and clean water in remote villages, help farmers to grow better crops, protect orphans and vulnerable children, and allow for an immediate response to emergencies.
For more than 70 years, CRS has been providing expertise and compassion to the very poorest of our brothers and sisters in 93 countries. But we can't do this lifesaving work without your help.
KBRP Bisbee, AZ live
KBRP Bisbee, AZ Radio Music and Features Live
EWTN TV and Radio
9 streaming TV Channels, 2 Radio Channels
KJZZ - Phoenix
best sunday night blues 5pm - 9pm MST, modern jazz every night
also try wucf.org Jazz or Jazz24 (no commercials) from Seattle !
KUVO - Denver Jazz
All day jazz show is good.
KXCI - Tucson
KXCI is FREE and COMMERCIAL FREE, the best variety from Tucson, AZ.
Best Saturday night Blues Review 5pm - 9pm MST
Best Sunday morning Gospel, The Gospel Truth with Sister Shirley music 5am - 10am MST
Sunday Jazz Sundae show 12pm - 3pm MST
Sunday Reggae show Rasta Riddims 10pm - Midnite MST